Apr 3rd, 2014 Posted in
Giveaway
,
Life and Family
,
Product Review
|
2 comments »
Disclosure: I got this product as part of an advertorial.
I am a miss mash of electiveness. I have a menagerie of friends and colleagues that I am honored to know and love. While working on the review for the Ergonomic Uglee Pen (hideous name, lovingly made product) I was able to make some of my friends just a little bit happier.
My Pharmacist B. – He does nothing but work with his hands and write stuff down all day long. Knowing that annoyance of finding a pen that:
1. Works for what you need.
2. Is recognizable as your own.
3. Is really what it claims to be
I knew that B would be more than happy to get one for Valentines day. He figured that he would give pen for pen, sorry B., my Ergonomic Uglee pen is so much better than your 'pretty' pen!
When I went back to check on him and his Ergonomic Uglee pen, he was shocked at how well it worked, and happy that he no longer had to share, everyone knew the Uglee pen was HIS.

My next unknowing test subject was my daughter T. She has problems with fine motor skills and writing. She has been fighting the pain and annoyance of that since she was much younger, she's now 18. When she's ready to go to college I want her to be ready to have great note-taking skills and that starts with a comfy pen that will keep her writing.
I gave her a week or two alone with her Uglee pen and finally asked. The response?
These are great! I haven't been able to write this much in a long time! Excellent.
Coming from an 18 year old who has fought for years, it was music to my ears.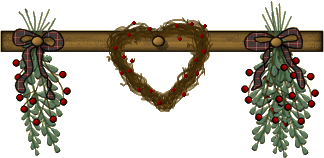 Now on to my own enjoyment of the squishy Uglee pen. I loved it. I think I would have used it more if it were a pencil, only because I have a intense love of pencils. I actually have my friend R send my pencils from the college campus in NC because I can't find them ANYWHERE. My love to R for that kindness.
Just like T I found out that I did have less fatigue in my hands, and with arthritis running rampent in my hands that was a great feeling.
I've been going through a mass of horrible health, seizures, asthma, bronchitis, sinus infections, migraines, etc. With many trips to the ER and I would like to apologize to Dr. Lee, maker of the Ergonomic Uglee Pen, Tomoson the place that joins all of us wonderful folks together, and to you. I will be unable to do a giveaway on this awesome pen because of my illness. I am going to fight through all of this BS in the future and make sure you have the great opportunities that I have!
God is working here, the contest is still viable and I'd like to give you the chance to get 3 of your own Ergonomic Uglee Pens of your own. Share, don't, it's all up to you. Follow the widget below to get some pens of your own.
Love, Tami
You will want to check out Uglee Pen on Facebook page: http://www.facebook.com/UGLeePen
And if you are a Twitterer head on over to Twitter: @ugleepen
I received one or more of the products mentioned above for free using Tomoson.com. Regardless, I only recommend products or services I use personally and believe will be good for my readers.